You are destined to soar
It's written in the stars — and in your soul.
You are meant to shine. You know it. I know it. Isn't it time the world knew it?
The time has come to radiate love — for yourself and others. To feel self-assured, strong and confident. To get out of your head (and stay out). To develop your soul intuition. The time has come to stop playing small. And you can try to do this on your own or you can find someone to help you every step of the way.
The right guide at the right time changes everything. 
Why this program?
RESILIENT is a revolutionary program for releasing your blocks, restoring JOY and PEACE and cultivating INTUITION. I'm a trained mind-body coach who uses neurosensory exercises and spiritual practices with my clients that target the root cause of their problems. That's what makes this program different and powerful: we work to align all three levels: mind, body and spirit.
change is an inside job
If you've read a lot of self-development books and attended fantastic workshops — but haven't seen the results you want yet, you're in the right place. (Knowledge alone won't get you there). 
If you've tried everything from meditation to therapy to life coaching — but you're still waiting for something major to shift, you're in the right place.
My clients are brilliant, empathic, sensitive souls who know a LOT. But knowing is one thing. Real transformation is another thing! That's where I come in.
introducing RESILIENT 1:1 coaching
Create healthy boundaries
Dissolve fear, stress & overwhelm
Befriend yourself
Deepen your intuition
Radiate self-confidence & self-love
Switch out of "survival mode" and become the creator of your life
Become so emotionally strong that any emotion is easy to handle (yours or someone else's)
Feel SAFE in the world and in your body
Overflow with light & Source energy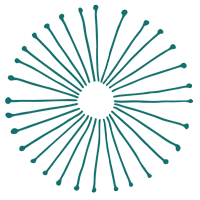 let's do this thing!
ready?
Click below to book a free Breakthrough Session >>
This 3-month program includes:
THREE 1:1 sessions per month
3 private coaching sessions each month via Zoom or phone. Recordings included.
email support
Email support and guidance between 1:1 coaching sessions.
guided meditations
Guided meditations & visualizations to support you with stress relief, emotional wellness and whatever you need.
- Here's an example coaching package. Yours will be created specifically for your needs. -
Month 1
stress relief
Learn anxiety-relief techniques
---
Get out of your head (and stay out)
---
Ground & protect your energy so you STOP absorbing other peoples feelings
Month 2
Emotional Mastery
Create healthy boundaries
---
Release your emotions without shutting down (or numbing out with food etc.)
---
Love yourself unconditionally, no matter what
Month 3
Intuition
Connect with your soul wisdom (intuition)
---
Tell the difference between fear & intuition
---
Supercharge your life with creativity, laughter & miracles
You suffer from anxiety, stress or self-doubt.
You're sensitive to energy — you tend to absorb other people's emotions.
You're not sure what it means to "love yourself" but you know it's the KEY to your healing & growth
You've tried meditation, therapy or life coaching but you're not getting the lasting results you want.
You're a people pleaser or a perfectionist.
You're deeply intuitive but you don't always trust your intuition.
You've read a LOT of self-development books and taken workshops but you're not seeing a major shift in your life.
This is definitely for you if
You're in survival mode
You're going through a major transition period
You're sick and TIRED of being in  the breakdown. You're ready for your breakthrough!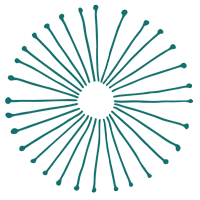 let's do this thing
ready?
Click below to schedule a free Breakthrough Session >>
number of sessions per month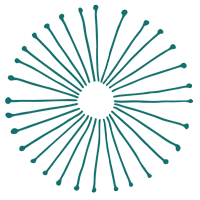 ready to
take the next step?
Click below to schedule your free Breakthrough Session:
mind-body coach & spiritual mentor
Hello! I'm Uma.
I'm cultivating my intuition in even stronger ways to help myself and my clients heal, thrive and receive joy. For more info about me, please click here: umasanghvi.com/about