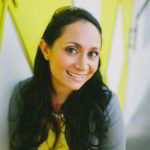 Uma Sanghvi helps people release fear & anxiety, connect with their Higher Self wisdom and live a radiant life of rest and joy.
"Autumn carries more gold in its pocket than all the other seasons."
― Jim Bishop, Writer & Journalist (1907-1987)
What a glorious time of year this is!
Here are 3 THINGS I'M LOVING RIGHT NOW…
1. [ Documentary ] The Way I See It 🎬
** Premieres October 16, 2020 on MSNBC at 10 ET / 9 CT **
Before coaching, I was a photojournalist for 15 years. Photojournalism is less of a career and more of an identity. In some ways, I still feel like I'm a part of that family.
Pete Souza is one of the best photojournalists I know. (Not to mention an Instagram star.)
Pete was the Chief White House Photographer for Barack Obama and (talented) eyewitness to history. There's a documentary called "The Way I See It" — a behind-the-scenes look at Obama through Pete's lens — which premieres October 16 on MSNBC at 10 ET / 9 CT. I can't wait.
Check out the trailer here. (Note: You might feel things.)
Here's the crazy thing: in 2007, Pete was a professor at Ohio University, which has the best photojournalism department country. (I might be biased, it's where I got my MA in photojournalism in 2003.)
When Obama tapped Pete to be his Chief Photographer, Ohio University called ME to take over the position of teaching Pete's classes. I was honored and humbled.
I felt bad for the students who got Professor Uma Sanghvi instead of Professor Pete Souza 😂. But we did have some awesome Zoom calls in class with Pete (from his office in D.C.) during those early years of the Obama presidency!
It's funny how life takes these twists and turns. If Pete hadn't gone to the White House, I never would have moved back to Ohio and become a professor. (Which led to other major life changes, including a relationship, which then moved me in Austin, Texas a few years later.)
Check out Pete on MSNBC tonight. Also… follow him on IG. He'll make you laugh.
2. [ RECIPE ] Homemade Pumpkin Chai Latte 🎃
Fall is my favorite season. Here in Austin, it's nothing short of glorious. The temperatures plummet from the 100's and 90's all the way down to (wait for it) the 80's and 70's. Haha.
This pumpkin chai latte from my favorite food blogger — Cookie and Kate — is as delicious as it looks. I made it a ton of times… just to be extra sure.
Sip it while you're watching Hocus Pocus. Or in my case… Hallmark Channel fall movies 🍂
3. [ FREE SUMMIT ] Mastering Your Mindset 🧘🏻‍♀️
** Starts October 19 **
Want to shift your mindset and start living a life of joy? "Mastering Your Mindset" is a free 14-day summit designed to help you do exactly that.
I'm not presenting in this summit, but some of my friends are in it and it's going to be good!