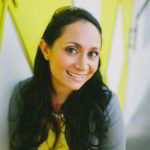 Uma Sanghvi helps people release fear & anxiety, connect with their Higher Self wisdom and live a radiant life of rest and joy.
A few weeks ago, wonderful life coach Lori Lander interviewed me for the Wholehearted Woman Summit 2020 on one of my favorite topics: Ending the addiction to struggle: How to live a life of magic & ease.
Here is the interview:
In case you missed the interview the first time around, here it is again.
We talked about:
3 reasons we're addicted to struggle (and how to break the cycle)
How to tap into magic & ease
What it means to me to be "wholehearted"
Hermione Granger
Much, much more!
Of all the interviews I've done, this one is easily my favorite. (Maybe I'm starting to get the hang of it? Who knows)
I got to talk about the nervous system, intuition, Harry Potter and more of my favorite things! The interview is available (again) for a limited time only. Check it out here.
Enjoy!