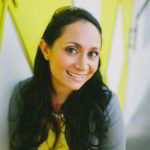 Uma Sanghvi helps people release fear & anxiety, connect with their Higher Self wisdom and live a radiant life of rest and joy.
I love magic.
Last week, I went to London to see the Harry Potter sets. The majority of the scenes from the eight movies were filmed at the Warner Brothers Studio just outside of London. That was my #1 and only reason to go. Yes, I had heard that London is a fantastic city in it's own right. But my love of magic and all things Potter majorly eclipsed any interest I had in the city itself.
Some of my favorite travels have been to The Maldives and to India, where my family is originally from. I've been to Papua New Guinea, Zanzibar, Bangladesh, Mauritius and Brazil. I've been to six continents and lived on three but I've never visited another English speaking country (ok well Canada, but that's too close to home to count). I think it's because I love being in places that transport me physically and metaphorically far from my everyday life.
In the past I've been a bit of an adventure seeker and if I'm being honest, I used to think that London would be boring.
As it turns out, I was wrong. (Side note: this happens frequently)
It's so good to be wrong!
I found magic in London. Yes, I found it on the tour of the Harry Potter movie sets. But I found it in so many other places as well!
Being an empath, I'm deeply attuned to the energy of places.
Every city, every street corner, every nook and cranny carries a strong energetic signature that I feel in my body, in my blood. Some places feel good and some don't. Some places are neutral.
Some are transcendent.
When I say I love magic, what I mean is that I love mystery and miracles.
I love that soaring, expansive, magnificent, joyful, celestial feeling of connection with the divine.
I found all of that in London. Mystery, history, beauty, expansiveness, meaning, God.
I'd love to share with you some of the highlights of my trip. This is not a travel guide – these are simply five unforgettable experiences I had. I can't wait to return to this magical city.
~  All journeys have secret destinations of which the traveler is unaware. – Martin Buber
1. St. Paul's Cathedral
On our first day in London, my Mom and I took a tour of St. Paul's Cathedral. St. Paul's is an iconic part of the London skyline and an important part of British history. The current building was completed in 1710 by Sir Christopher Wren. It's where the funerals of Winston Churchill and Margaret Thatcher took place as well as the wedding of Prince Charles and Lady Diana, and jubilee celebrations for Queen Victoria and Queen Elizabeth II.
St. Paul's miraculously survived the Blitz, a German bombing offensive against Britain during WWII. A famous photograph from December 1940 shows the glorious cathedral still standing amidst destruction of war. It served as a symbol of strength and resilience that buoyed the morale of the country during the attacks.
St. Paul's is an Anglican cathedral designed in the English Baroque style, and not as ornate as other cathedrals I'd seen. Christopher Wren designed the windows to maximize the influx natural light, and there is palpable lightness and sense of soaring. The interior is swimming with high vibration energy.
What I really loved was meeting the archangels in one of the chapels within the cathedral. 
Our tour guide stopped at The Chapel of St. Michael and St. George and showed us a beautiful statue of St. Michael and the angels at one end of the chapel.
No photography is allowed in churches in England, so I wasn't able to take photos in there. But here is a photo of the chapel from wikipedia. If you zoom in, on the far end you'll see a golden statue of St. Michael and the angels – located just above the red table.
The angels came into my awareness this year in a deeply tangible (clairsentient) way that I'm not ready to put more words to here, just yet. 
Communication with my guides and angels began just a few months ago, and it was an unspeakably beautiful gift to meet them and feel their energy in The Chapel of St. Michael and St. George. In particular, I felt the presence of St. Michael throughout the cathedral.
One of the many architectural marvels of St. Paul's is found in one of the towers. That's where we found a golden ratio spiral of stairs that appears to be floating in air. I was drawn to these perfect stairs – long before our tour guide informed us that a scene from Harry Potter and The Prisoner of Azkabhan was filmed there. Ha!I thought to myself. I knew there was something special about these stairs. (P.S. that's my favorite movie in the series).
Because of the photography rule, I can't offer you a photo of this perfect staircase. But you'll see them in the third and fourth Harry Potter movies as the North Tower stairwell leading to the Divination classroom.
Better yet – go visit London! St. Paul's is a must-see and I recommend taking the guided tour with a docent to get the most out of this glorious place.
2. Rosebud Tea at Sketch
Sketch was created by popular French master chef Pierre Gagnaire and restaurateur Mourad Mazouz. The design and décor is whimsical and contemporary. We went there for (a very French take on traditionally British) afternoon tea.
My Mom ordered a smoky tea with intense flavor. Immediately afterwards we bought it from the tea shop next door.
I ordered Rosebud Tea.
I received an entire rose garden.
A few months ago, I was introduced to the magic of flower essences by an energy healer. Flower essences are energetic imprints of the life force of plants. They interact with the subtle energy body of humans, evoking specific qualities within us.
Flower essences are surprisingly powerful.
My first experience with them was so profound and joyful that I've been cravinga deeper connection with plants ever since. With trees, with vegetarian food and with the natural world in general. The week before I went to London, the same energy healer who introduced me to flower essences gave me an assignment: make friends with rose.
Rose is known as a healer of the heart chakra.
Particularly after trauma, rose helps rebuild the heart and bring the grieving process to completion.
A week later I found myself in the Gallery Room at Sketch, eating caviar and quail eggs, scones with clotted cream, little cakes, eclairs and other treats.
Without consciously thinking about my assignment (I was befuddled by the excellent feast), I ordered the Rosebud Tea. I peeked my nose inside the little teapot and found the most beautiful sight: a dozen delicate pink rose buds, steeping in hot water.
That's when I remembered my assignment! I felt the magic of rose in that moment, showing up in the middle of this surreal, delightful, Alice-in-Wonderland-ish space.
After the meal, my Mom took a couple of the rose buds out of the pot and dried them for a few days. I brought them home with me to Austin. Two weeks later, their sweet scent still lingers.
If you go to London, I highly recommend Sketch for afternoon tea (or any meal). Make sure you visit the bathroom. Trust me.
3. Concert at St. Martin in the Fields
Of all the magic in London, this experience was my favorite.
On our last evening there, we attended a candlelit concert of English choral music by the Nonsuch Singers at St. Martin in the Fields – an architectural gem of a church located at Trafalgar Square.
To experience this particular music come alive within this particular space was sheer, wordless joy. 
The centerpiece of the program was Spem in Alium by Thomas Tallis (this is not the Nonsuch Singers, but you'll get the idea).
Spem in Alium is a 40-part vocal composition written by Tallis in 1570 for eight choirs of five voices each. Yes, forty parts. Listening to it live by candlelight in St. Martin in the Fields was transcendent. I'll never forget it.
4. Kensington Palace Gardens and The Pavilion
Kensington Palace is where the young royals live: William and Catherine, Duke and Duchess of Cambridge, and Harry and Meghan, Duke and Duchess of Sussex. It's where Charles and Diana lived. Kensington Palace is also where the remarkable Queen Victoria was born and grew up. The Palace features a wonderful exhibit called Victoria Revealed that showcases her journals and chronicles her love-story-for-the-ages with Prince Albert.
My favorite part of the palace was the fairytale Sunken Garden, planted in 1908. 
I love classical English gardens and this one was fit for royalty. Surrounding the Sunken Garden is an arched arbor that provides a shady tunnel and the perfect place from which to view the colorful garden.
I highly recommend having lunch (or any meal) at The Pavilion which is next door to the gardens. This was one of the best meals we had in London. It was a summery, cloudless blue-sky sort of a day and eating lemon sorbet on dainty teal and gold tableware next to the Sunken Garden was sublime.
5. The Making of Harry Potter
My favorite part of the Warner Brother's Studio Tour was… everything!!!
My jaw dropped when we walked into the Great Hall. At the moment, The Goblet of Fire has been returned to the Great Hall for the first time since filming wrapped in 2010. We saw a live Special Effects demonstration showing how the Triwizard Champions' parchments were expelled from the Goblet, and I took home a souvenir parchment.
You'll also see the taps from the Prefects Bathroom that Harry visited on the advice of Cedric Diggory, after completing the first challenge of the Triwizard Tournament, complete with multicolored water running from each of the 53 spouts, just as seen in the movie.
It's so much fun to get up close to the details of these lush sets – like the rich tapestries on the walls of the Gryffindor common room and the tiny glass memory vials in Dumbledore's office.
My jaw stayed dropped for three straight hours! I only wish we could have been there longer.
If you're a Potter nerd like me, this place is holy ground.
* * *
And those are five of the most magical moments I had in London!
Other highlights from our trip were seeing Macbeth at The National Theatre, a walking tour of the city starting at Westminster Abbey, a live music brunch at Royal Albert Hall, seeing the antiquities at the British Museum (including the Rosetta Stone) and taking a night tour of the city. An Honorable Mention goes to Persian dinner at Colbeh.
I hope that reading this has inspired you to take a magical trip of your own! 
Where are you headed next? I'd really love to know.
Email me at uma@umasanghvi.com and let me know about your travel plans and dreams and bucket list. I'm looking for ideas for the next big adventure. Italy is the front runner, but I'm open to suggestions.
And if you have London favorites not mentioned here – I'd love to know. I'm hoping to go back. Plus I want to visit Stonehenge and other places in the countryside.
Drop me a note, I'd love to hear from you.
* * * * *
👉  Do you struggle with stress & overwhelm? I can help.
👉  Click here to schedule a free discovery call with me.
* * * * *
SaveSave
SaveSave
SaveSave
SaveSave
SaveSave
SaveSave
SaveSave